3/30/2019 - HighCross Farm will not be offering
 the FreedomShare
for the 2019 growing season.
Welcome to HighCross Farm!
Premium Produce - Certified Organic  

Our Three Farm Produce Divisions are: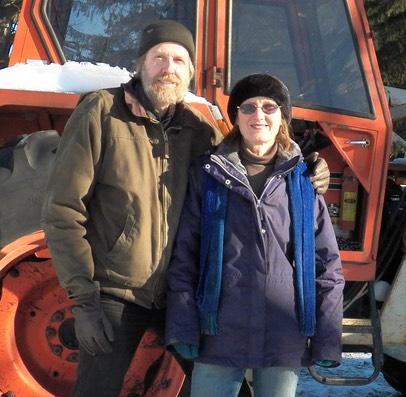 "A warm hello from
 Farmers Steve and Kath Vogelmann!
We sell soft wool to keep you warm,
and organic produce to keep you healthy."
We are a local CSA farm that lets YOU decide 
which produce, how much, and how often!
Introducing
A completely Free-Choice CSA Share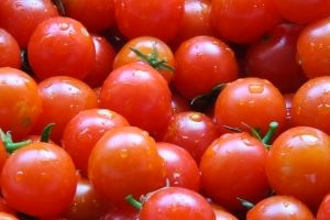 Fresh, Local, Premium Produce
Direct to you from the gardens at HighCross Farm
in Campbellsport, Wisconsin

"Yours is the third CSA farm we have subscribed to and, 
we must say, your vegetables were 
the most beautiful, clean and tasty." - J.T.

HighCross Farm CSA
Community Supported Agriculture Program
for the 2018 growing season.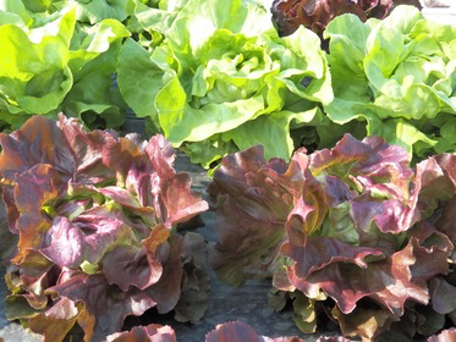 Introducing an innovative Web-Store-based CSA model.
Complete freedom to order only and exactly
 what you want for the week.
Order and pay for individual items by the week
...or order nothing at all.
You decide!
 Order from a wide variety of fresh organic produce,
 eggs, meat, honey and more…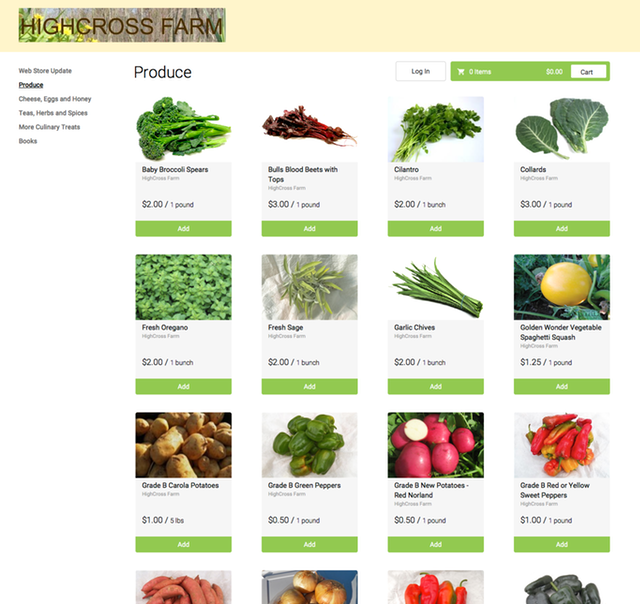 Complete freedom of choice!
Flexible, practical, economical - serving your real needs
Low-cost membership fee - no minimum number of orders
Your share is custom-harvested with personal attention to detail
Order online up until Monday at noon - Delivered Thursday afternoon

Easy online payment - Electronic check, PayPal, Credit Card or Debit Card
Web Store is optimized for use with smart-phones and tablets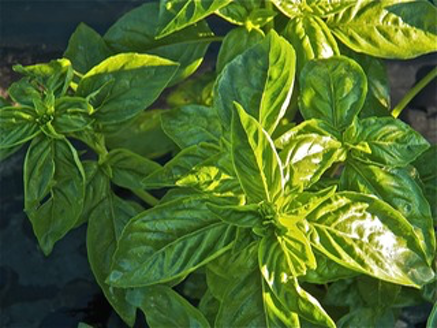 No middlemen or anonymous sources
Serving the greater Milwaukee area and SE Wisconsin

Free delivery to over 15 convenient pick-up sites
Optional front door delivery in selected areas
Colorful weekly email newsletter
with special sales, recipes, articles, photos, and news from the farm
Member invitations to free workshops and festive on-farm events 


Work Share options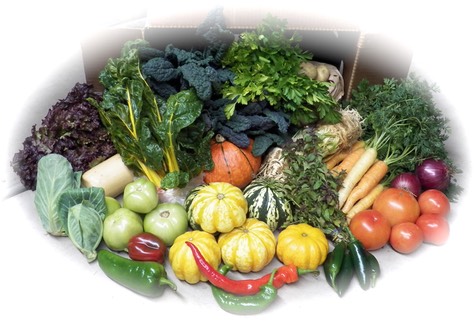 The FreedomShare:
Order anything available week-by-week
from June through Thanksgiving 2018:
   - Fresh premium Certified Organic produce sold by the unit or by the pound
   - Sale items of the week
   - Free samples - try new and unusual veggies
   - Bargain Bin specials
   - Bulk low-cost canning and juicing produce 
   - Full case orders at wholesale prices
   - Free-range brown eggs
   - Free-range chicken and grass-fed beef in season
   - Unique herbal vinegars & tea blends 
   - Artisanal fresh sauerkraut
   - Organic flower bouquets
   - Local gourmet mushrooms
   - Local raw honey
   - Local organic apples in the fall

   - Additional fine local farm foods
HighCross Farm CSA
Community Supported Agriculture Program
for the 2018 growing season.
3/30/2019 - HighCross Farm will not be offering
 the FreedomShare
for the 2019 growing season.
 HighCross Farm offers management and intern employment in all areas of our operation
including greenhouse, planting, crop maintenance, harvesting, and washing/packing operations. 
Experience in gardening, farming, and/or food handling is preferred.
Contact us via email listing your interests, qualifications, and previous experience.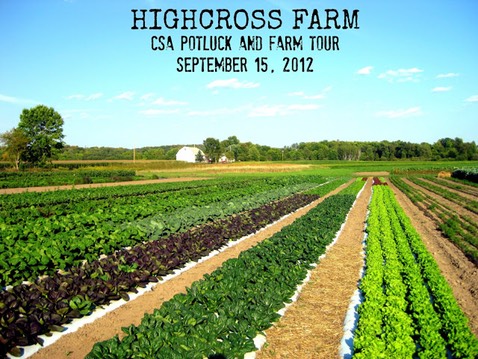 HighCross Farm - CSA Potluck and Farm Tour