All photos below are from HighCross Farm 2012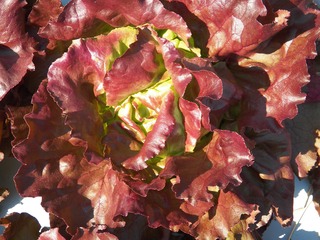 Unsolicited comments from our 2012 CSA members

I look forward to another wonderful year with you guys! - N.C.
I have enjoyed every morsel of our winter share! I have tried new things and have made very interesting delicious soup. Your spinach is out of this world. I truly appreciate the hard work every one does to contribute to my healthy eating. I can't wait for spring. I have told numerous friends and anyone who will listen how delicious it is to have fresh organic produce. The teas are delicious as well. - D.R.
I have enjoyed my first year with CSA.  Thank you! - I.S.
Thank you for continuing to provide us with the most beautiful vegetables!  We so appreciate the HARD work you do on a daily basis. I look forward to each box and love the photos on the newsletter. - S.O.
The spinach and carrots are the BEST! All the veggies are great! I love late fall crops, so I am a happy person. - J.S.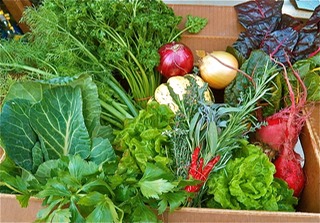 Just wanted to say "Thank you" for being part of our Thanksgiving celebration this year.  I used so many veggies for our celebration (mashed potatoes, roasted potatoes, beet salad, red onion for the "greek" salad, egg salad, roasted squash, and roasted squash/carrot/potato soup).  It felt really nice to be able to provide "clean" food to my family. - A.Y.
Have a happy Thanksgiving!  Looking forward to making lots of goodies for my family with all the great produce from you! - L.S.
We are on our way to get our delicious food!  Everything has been great—going to miss it this winter! - J.L.
My co-worker and I just split up the box and she was so impressed with the variety and quantity.  Just wanted to pass along that you have gained another happy CSA customer!   - K.K.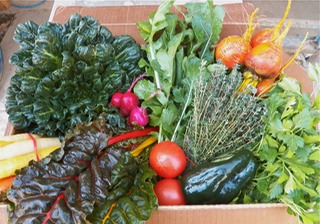 We have enjoyed the vegetables immensely and have learned many new recipes as the result of receiving veggies we were not familiar with. We look forward to next summer's crop. We appreciate the cleanliness of the produce as well. - R. & B.
I have loved all the beautiful produce this past season.  Thank you! - J.O.
Thank you for another great season and may God bless you for all you do for so many of us. - M.R.
Hope all is well on the farm. The produce has been fantastic. Thanks to you and your staff for your fine efforts. - L.M.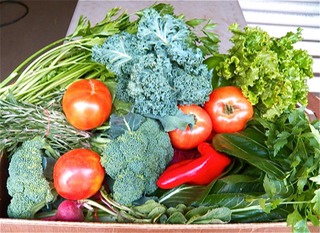 Hey, thank you so much for all the veggies! So wonderful! - J.M.
I cannot believe how much healthier my body feels eating your wonderful vegetables. We revamped what and how much we eat. Your vegetables make my soups that much more interesting—I try all the leaves before using them! Hurry up spring! - D.R.
Love all the produce we have received. Thanks for all you do! - B. R.
Thank you for a wonderful harvest season. We once again enjoyed being part of your CSA. - D.Z.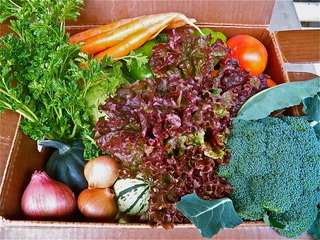 Hope you all are doing well—the food is great and I am excited for the Fall/Winter share. Thanks again for all you do to give us great-tasting and wholesome food! - J.L.
Hi there.  Let me first start out by saying how much my family and I have enjoyed getting the large share over the past 17 weeks.  Every Thursday my 3 children and I can't wait to pick up our fresh produce and it is so delicious. Thanks again for all your hard work! - J.T.
Everything is always so beautiful. I found the watermelon wonderful…our family enjoyed it for dessert that very day!!  Thank you for the wonderful fruit of your harvest.  God indeed has blessed! - J.O.
Tomatillos are my new favorite food from the farm!  Never bought them before—fun to peel, easy to roast.  We are gobbling up the salsa verde here! Thanks! - L. H.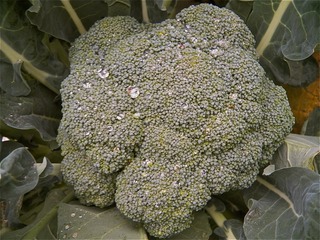 I'm really enjoying my CSA experience.  Thanks for everything you do!  - L.M.
We have loved the produce so far this year and will definitely be members again next year. - A.T.
I want to thank you for your hospitality and the sharing of your farming experience and knowledge with the CSA members this past weekend. I greatly enjoyed myself and am very appreciative to take part in such a healthy, wholesome venture. You are very generous and we are all the recipients of that generosity. I especially enjoyed the food talk with Kath, Anna, and Karis, and also the tour of the fields with Farmer Steve.  Again, thank you for a fabulous day!  - E.S.
Thank you for dropping off our box -- WOW -- lovely!  Beautiful veg -- what a bounty. - K.U.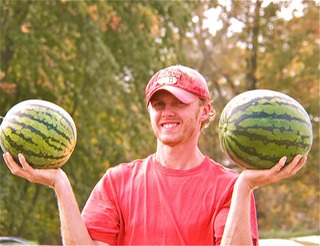 It was nice meeting you today, and see where my vegetables come from. We can't wait to taste our chicken that I picked up there. Thanks for people like you that work so hard, so we can enjoy healthy veggies.- J.T.
We are definitely enjoying the wonderful produce! - P.J.
I just finished eating dinner and loved the summer squash soup I made which also had sweet onions and basil from today's box. There's nothing better than farm fresh food! - K.K.
Lemon basil: It is awesome!!! & our head of lettuce was as beautiful as a piece of art! - M.C.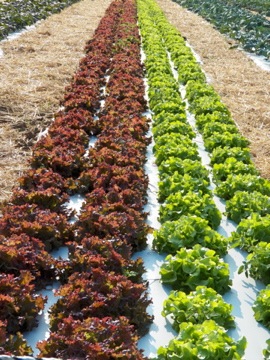 Just wanted to drop you a note and say we appreciate the hard work you are doing, especially with the drought and heat. Getting the veggie box every Thursday is almost like getting a Christmas present! We are so very grateful for fresh, organic, delicious vegetables from you. Thank you. - J.G.
Thank you for your hard work. We love getting our box each week. - M.C.
Your produce is beautiful!  The lettuce heads are gorgeous! We appreciate all that goes into bringing them to us, especially all you do to keep it fresh in this excruciating hot weather! Thank you!! - O. Family
We enjoyed a lovely, fresh salad and grilled squash last night.  Thank you! - K. & B.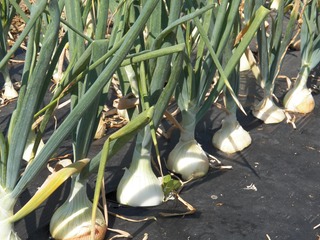 Great stuff – both in my box and in your newsletter.  I don't know how you have time to do both but thanks so much.  Everything is so incredibly delicious.  It's a little treasure box that we can't wait to open, explore and enjoy.  Thanks for the hard work!!  - T.Z.
Great full share box...after the great spring share, we are so excited for the summer crop.  Thanks again for the hard work and dedication you all put towards helping us place great organic food on our family table. - M.O.
Beautiful box! Loved the tender lettuces again and a new veg for us, salad turnips. Yum! Thank you! Rest well! - K.U.
Thanks for the note! This is our second season with you and we find that we just can't wait for Thursday! We've been looking forward to your fresh produce for months! - M.M.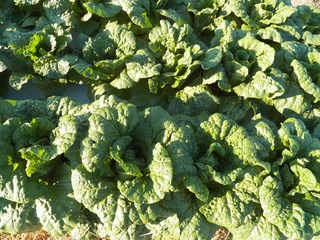 Your product is tops across all CSAs. - J.H.
The lettuces are gorgeous!  I couldn't wait to have my salad for lunch today.  Thanks again!  We love our vegetables!!! - J.O.
I have been meaning to email you to tell you how much we are enjoying our shares. The produce is absolutely BEAUTIFUL. We have really enjoyed getting different varieties of vegetables, other than what we would find at our local grocery store.
You know, I thought Sendiks had good fresh vegetables. Boy, was I WRONG. Your vegetables have absolutely ruined my grocery shopping experience. Those vegetable at Sendiks now look old, stale, and almost nutrition-less. I don't know how I will possibly purchase lettuce this winter.
Thank you, your staff and helpers for all your hard work and efforts. They are truly appreciated and enjoyed. - K.B.

Lovely first share!  We are now huge ramp fans! Hope you enjoy the warming weather. - K.S.
We just wanted to thank you all so much for our very first CSA box. We didn't quite know what to expect in a spring box especially after those up & downs of the weather. It was lots of fun to unpack the box and see all the good things. Everything was  exceptionally fresh. An extra thanks for the ramps. Looking forward to the next box already. - M. & K.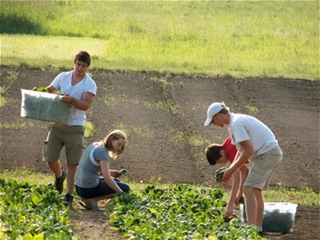 Thanks again for the great food—you've really opened our family's eyes as to what great foods there are to enjoy at our meals! - J.L.
The box is so beautiful.  Thank you for all of your time and care!  I love love love it! - C.S.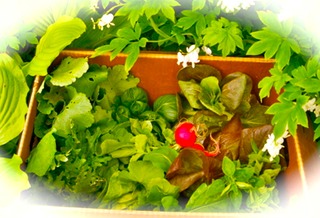 Click here to read Comments from our 2011 CSA Members